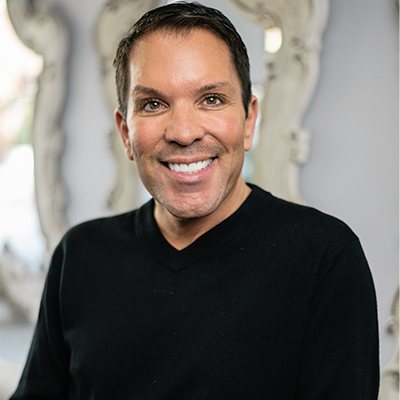 Michael
Owner, Hair Stylist
Michael has over 25 years of experience in the salon industry. He loves working with Brides on their special day and has such a gift for making every client in Visage feel great. Michael's personality echoes throughout his salon and he truly sets the tone for the entire staff.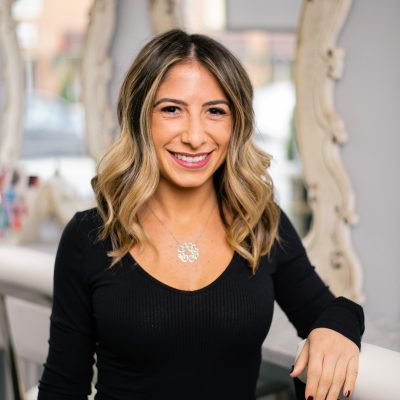 Alyssa
Hair Stylist
Alyssa is a high-energy stylist that specializes in the latest trends. You are guaranteed to smile when you are sitting in her chair. Alyssa is also our social media girl so if she takes your picture be sure to check our page for a post!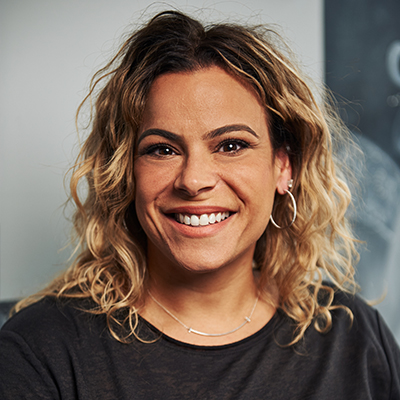 Dena
Dena is a former salon owner who joined our team many years ago and always loves a good challenge. She will achieve your perfect look every time and always enjoys transforming her clients when they want some thing new!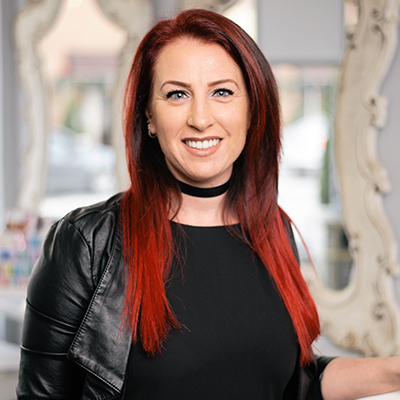 Harlee
Esthetician, Microblading Specialist
Harlee is our Esthetician who will keep your skin looking healthy and beautiful. She does all types of waxing and facials. Harlee is also certified in the latest Microblading technique to give you fuller, natural-looking eyebrows without needing to use a pencil everyday.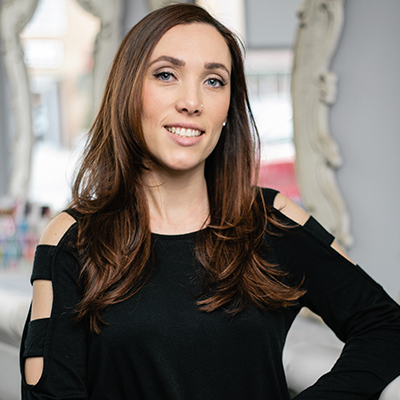 Jackie
Bridal Consultant, Receptionist
Jackie works as one of our receptionists but can also be found at the salon while we are closed contacting our beautiful brides. She loves taking time with them to make sure that every question is answered and every need is met for their special day.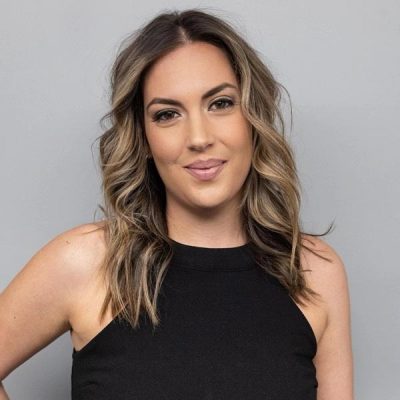 Jayme
Hair Stylist
Jayme has been a stylist for over 10 years and brings so much to our team. She really caters to her clients and loves her craft. Whether it is a new haircut, a vibrant color, a formal styling or tape-in hair extensions, Jayme does it all.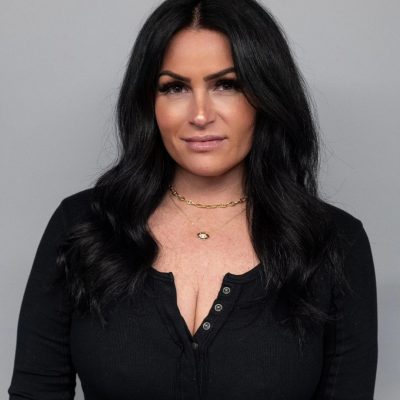 Jennine
Hair Stylist
Jennine is someone that we refer to as a perfectionist! She loves taking time on her Brides and is always being pulled to help with any clients who like to get some height on their hair. She also specializes in tape-in hair extensions and always does amazing transformations on her clients.
Matthew
Hair Stylist, Makeup Artist
Matthew is another one of our stylists who is extremely talented at both hair and makeup. He has a gift for big, beautiful blowouts that his clients love. You can always expect to see Matthew extremely focused whether he is applying color, or makeup (or maybe just singing along to a song on the radio!)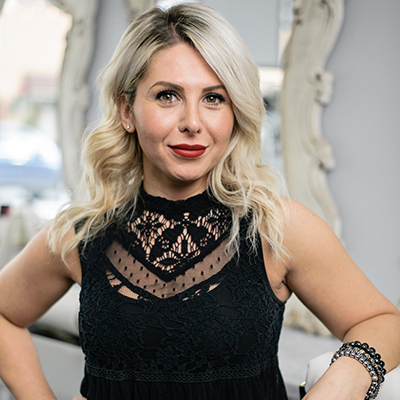 Melanie
Hair Stylist, Makeup Artist
Melanie is one of our blonde specialists. She is blonde herself, so she understands all of the dimensions and colors of her blonde clients! Melanie is also one of our makeup artists who can make any client look flawless for their special day.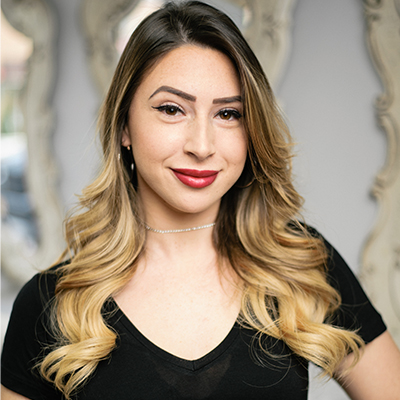 Michelle
Hair Stylist, Assistant
Michelle is one of our hair stylists and her work ethic really shows how far she will go in this industry. She loves working behind a chair and building her clientele. Seemless Balayage's , Brazilian Blow-outs , Beautiful Bouncy Blow-outs & of course Fabulous Haircuts makes each & every client in her chair so happy.
Mireya
Hair Stylist, Makeup Artist, Waxing, Eyelash Extensions
Mireya truly learns everything she can about the beauty world. She began as a manicurist and has moved onto specializing in Hair, Makeup and is Certified in the popular Xtreme Eyelash Extensions. Mireya also does all phases of Men's haircuts, maybe even better than your barber!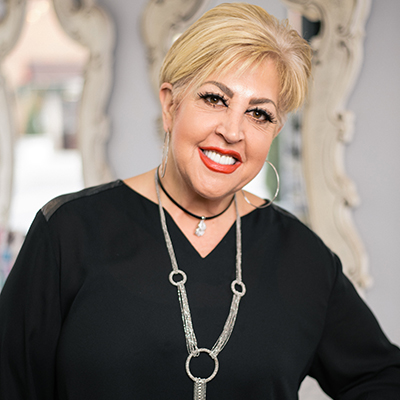 Patti
Hair Stylist, Makeup Artist
Patti and Michael have been a team for over 25 years. Together, they make a fantastic bridal duo. Patti's work is flawless and she also specializes in airbrush makeup. She can enhance any client's beauty with her experienced makeup skills.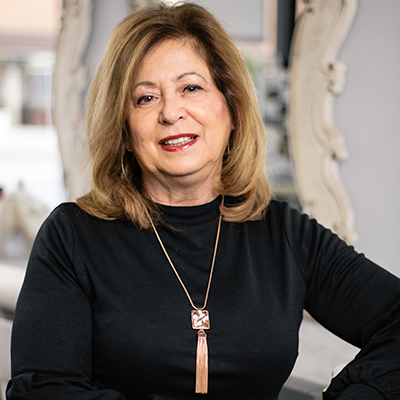 Victoria
Manager, Hair Stylist
Victoria "Vicki" has been working in the industry for many years. She was a salon owner, and now manages Visage for as long as we have been open. She does excellent body waves, and really loves spending time with each of her clients.
Melissa
Hair Stylist
Melissa is one of the sweetest stylists on our team. She is always smiling and really loves her craft. Melissa works with such precision and enjoys seeing the transformations on not only her clients, but on every client that comes into Visage.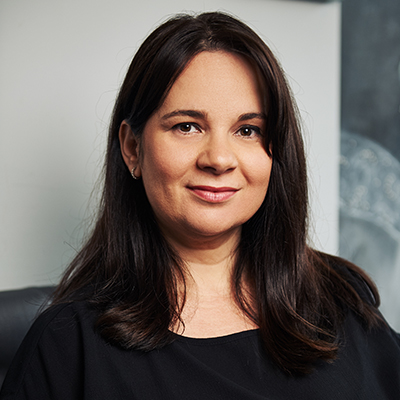 Medina
Hair Stylist
Medina has over 20 years experience, all of them working with Michael and Patti! She works every Saturday and you can expect to see her helping out with Bridal parties or filling up her schedule with her regular clients and many walk-in appointments!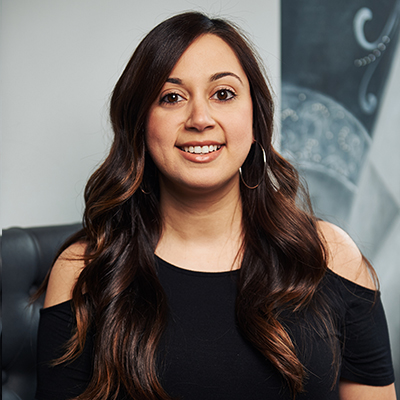 Stephanie
Hair Stylist
Stephanie is a very versatile stylist on our team. She has clients who come for specialty colors like purple, and clients with really fun haircuts. Stephanie also does beautiful formal styling for all ages and occasions.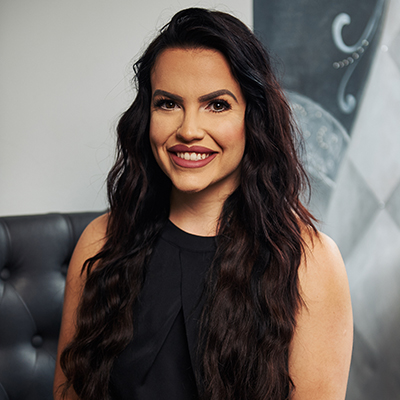 Lindsay
Hair Stylist, Makeup Artist
Lindsay is a new addition to our team and she comes with a lot of ambition. She loves to use the latest techniques on her clients and can also complete your look with her beautiful makeup application.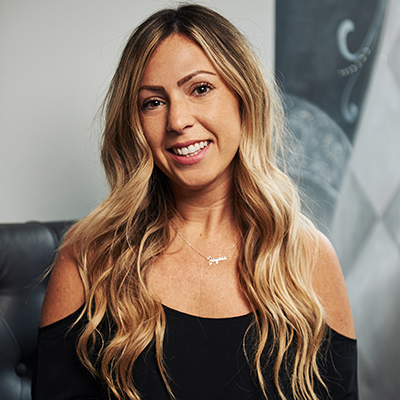 Jaclyn
Hair Stylist
Jaclyn is a talented stylist on our team who does amazing work. She has such a delicate touch with formal styling and really knows how to complete a beautiful look. She also specializes in our tape-in hair extensions for anyone looking for volume or length.
Maggie
Nail Technician
Maggie is one of our nail technician's who loves taking care of her clients and seeing them relaxed. She can usually be found downstairs in our private spa area where you can get your manicure and pedicure in a calm, quiet and peaceful setting. It is the perfect way to rejuvenate after a long week.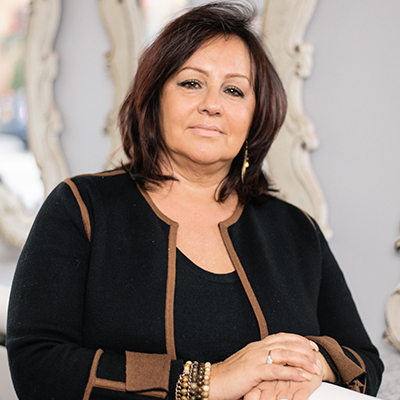 Susan
Receptionist
Our Receptionists usually know you by name already and really enjoy seeing all of our clients when they come in to Visage. They will always greet you with a smile and are happy to help you book your next appointment while you are checking out as well.
Christine
Receptionist
Our Receptionists usually know you by name already and really enjoy seeing all of our clients when they come in to Visage. They will always greet you with a smile and are happy to help you book your next appointment while you are checking out as well.